As of April 22, 2010 the Environmental Protection Agency (EPA) mandated the Renovation, Repair & Painting Rule requiring contractors and home improvement companies to practice lead-safe practices which prevent lead paint hazards created by renovation, repair and painting activities that disturb lead-based paint in pre-1978 constructed homes.
Wilkerson Windows & Gutters (through its parent company Southern Industries) is an EPA Appointed Lead-Safe Certified firm and conducts lead-safe practices in all pre-1978 homes that meet the criteria for the RRP Rule.
All of our installers are EPA Lead-Safe Certified and install all jobs using the stringent guidelines and procedures required by the EPA to ensure our customers' safety.
If you are having home improvement work done to your home, make sure you are dealing with a company or contractor who is EPA Lead-Safe Certified!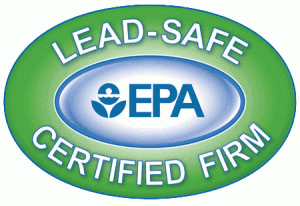 Ask Us About 0% Financing†
During Your FREE In-Home Consultation!